Outputs and Results
SENDoc has delivered a number of products and services in relation to wearable sensor technologies being utilised in health. These include a report and a guide, 4 demonstrator projects, a service delivery model and a tested and refined wearable system. The video below showcases the main highlights from the SENDoc project.
Report on technology supported home rehabilitation services in rural areas
Current knowledge in the area of wearable sensor technology in Health will be researched. A report will be created to define central concepts relating to the current use of wearable sensor technologies in home rehabilitation. Additionally, it will include analysis of current end-user feedback on acceptability and usage of wearable sensor systems. Also included will be reference to specific conditions prevalent in ageing communities such as Rheumatoid Arthritis, Diabetes and Parkinsons Disease. Associate partners and experts will further facilitate knowledge collection around best practice in rural communities.
Guide to introducing wearable sensor technologies in home rehabilitation
A report will be produced which documents the installation and testing of version 1 of the wearable sensor systems for the support of independent living for ageing populations. The report will include challenges and best practice on systems installed and tested.
SENDoc Rehabilitation Demonstrator Projects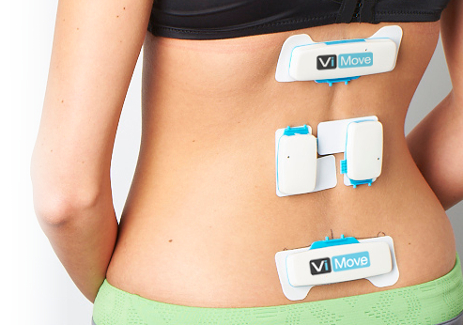 For this output, the 4 partner regions (Ireland/UK/Swe den/Finland) will run 4 demonstrator projects which will test sensor technologies in rural ageing communities.
Demonstrator projects will be based on utilising sensors to detect frailty (mobility, strength and balance), wellbeing and safety for ageing groups in rural communities. The practical aspects of the demonstrator projects will take guidance and receive support from the report and user guides from the previous outputs.
Regional and transnational patient groups and clinical bodies will be consulted on potential user acceptability and functionality of a range of sensor technology choices. Technology will include a combination of commercially available sensors and sensors at earlier stage development. As an early stage system example, a custom smart glove sensor setup will be used. For developed of the shelf systems, an example system is the ViMove back sensor will be used. These technologies, along with other sensor systems, will be tested in rural ageing communities.
Home-Based Rehabilitation Service Delivery Model
This output will produce a generalisable and transferable, online, interactive home-based rehabilitation service delivery model. This model will be based and derived from previous outputs. Specifically, results from the 4 main demonstrator projects will inform the proposed service delivery model based on what worked or did not work well. Additionally, the user guide output will be used for reference when defining the new delivery model for further demonstrators in the longer term. This will inform current best-case technologies for a range of particular remote ageing community needs. The proposed delivery model will also take into account end-users. Community and clinician acceptability will also be reported at all stages of the demonstrator projects. This feedback from potential users is critical to the success of the SENDoc project across the 4 transnational regions.
A tested and refined wearable sensor system
This output will produce a tested and refined wearable sensor system for the support of independent living in ageing populations. The output will define a fully integrated, wearable sensor systems that can enable the support of independent living for ageing communities in remote northern rural regions.
Version1 will be developed mid 2018. This will include a plan for installation and testing. The version definition will be made available, in the form of a report, available on this page to interested stakeholders.